Pet Lovers
At Hotel Effie, we know that your pets are an extension of your family and are welcome to join you on your vacation. We welcome dog guests with a bed, water bowl, doggy bags, toy, and a bag of Einstein treats to enjoy.
Pet-friendly rooms are restricted to the third and fourth floors only and some room types may not be available. There is a $250 + tax per stay fee that will be added to your folio. This fee will not apply to guide dogs or service dogs.
Please click below for full details on our Guest pet policy.
Partnership with Alaqua Animal Refuge
Hotel Effie is proud to partner with Alaqua Animal Refuge, a no-kill animal shelter and sanctuary, located in Northwest Florida. As the Southeast's premier 501(c)3 refuge and sanctuary, Alaqua believes that every abused, neglected and homeless animal deserves a second chance. Since its inception in 2007, Alaqua has become a recognized leader in animal rescue, welfare, cruelty prevention, and advocacy in our region, state and around the country. 
Partnership with Dog-Harmony
Hotel Effie is proud to partner with Dog-Harmony, a non-profit 501(c)3 charitable organization dedicated to enhancing the relationship between dogs and humans through ongoing community education. Simply put, they help dogs rescue people. Dog-Harmony programs provide evidence-based information related to the care and well-being of dogs, which significantly reduces the likelihood that a dog will be abandoned or surrendered to a shelter. Programs are dynamic, changing to focus on the greatest needs of the community at the time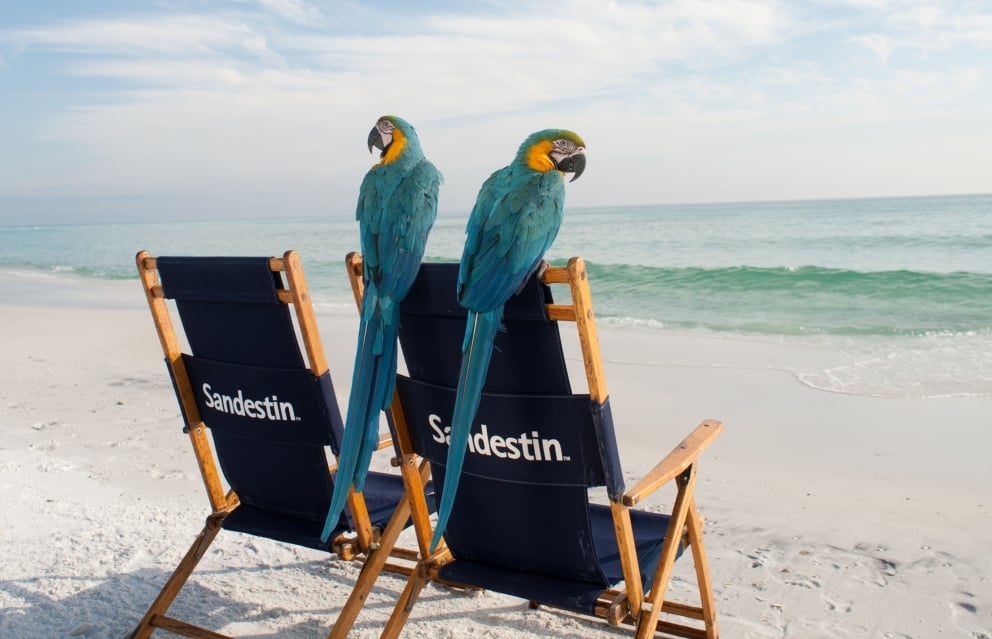 MaryAnn the Macaw
Sandestin's own pet resident, feathered friend Maryann the Macaw resides in at Marina Bar & Grill. Stop by for a bite at the restaurant and make sure to visit Maryann in her habitat. If you can't be here in person, visit our webcam at Marina Bar & Grill and say hello!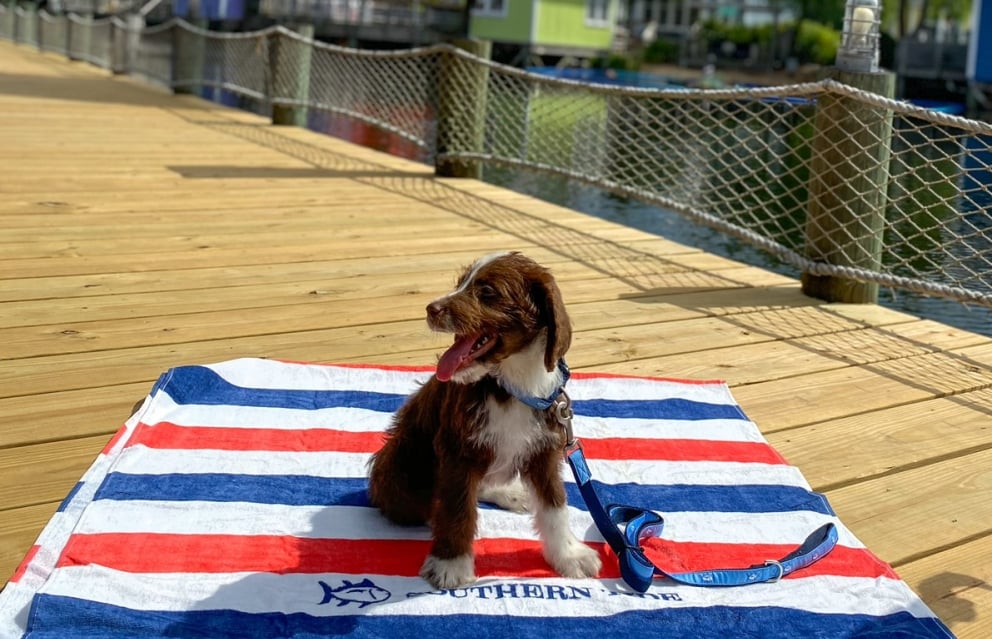 Sandestin Bark Park
We've created a special place for your to special family member! Our bark park is a safe, clean environment located near the Treehouse between the Village of Baytowne Wharf and the Baytowne Marina.