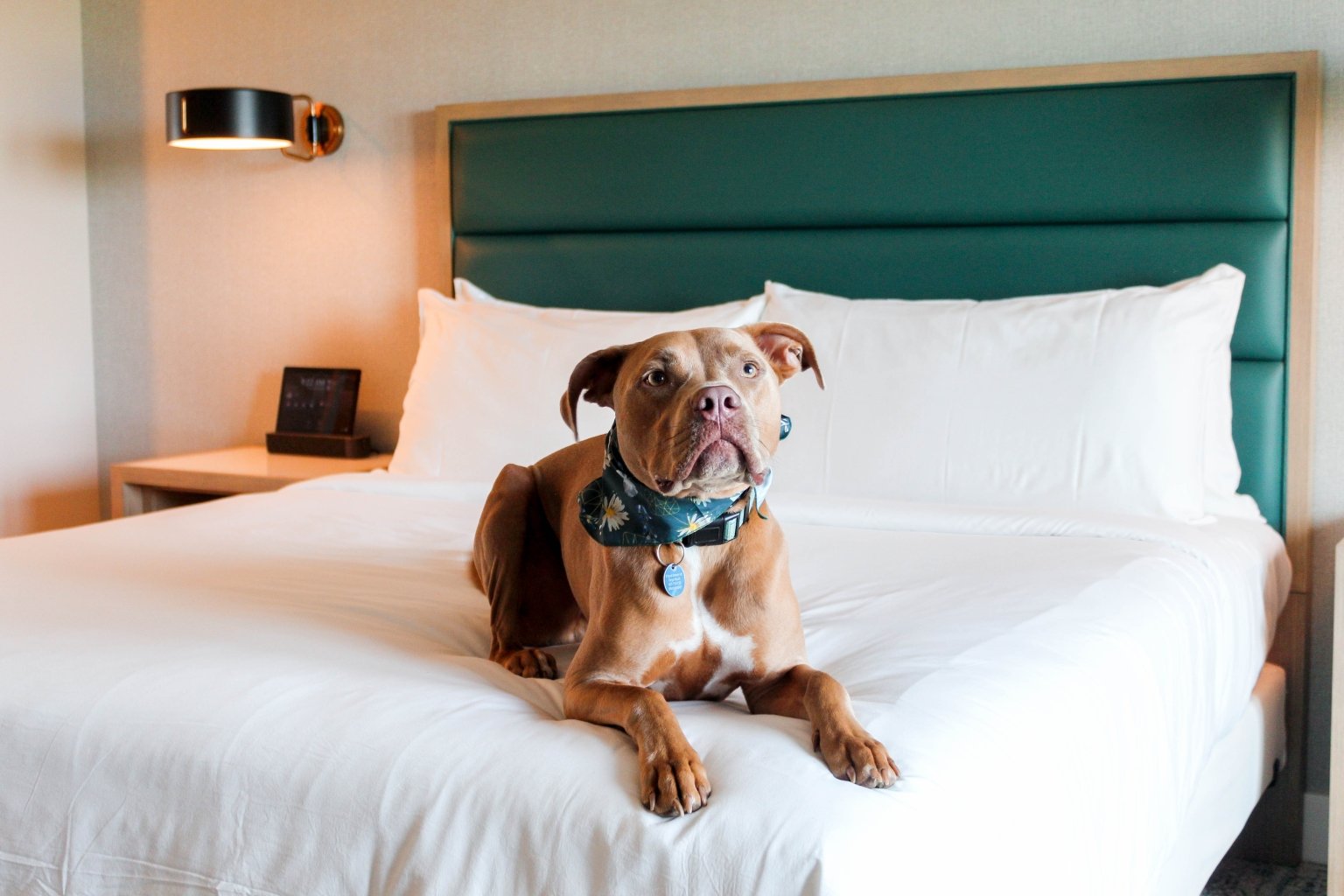 Simba, Director of Pet Services
Meet Simba, the delightful and fluffy Director of Pet Services at Hotel Effie. While he may not physically reside within the hotel, Simba is the heart and soul of our pet-friendly haven. With his endearing presence, boundless energy, and unwavering commitment to ensuring all four-legged guests feel at home, Simba embodies the spirit of hospitality and warmth that Hotel Effie stands for. Whether it's a friendly tail wag, a comforting nuzzle, or a virtual paw of approval, Simba is always ready to offer a warm welcome to both guests and their furry companions, making him an honorary mascot that captures the essence of our pet-loving establishment.
All About Simba
Simba is a one-year-old American Pit Bull Terrier. Simba started his journey at Alaqua Animal Refuge when he was just 5 weeks old, needing a bit more care and love. He found his way into a foster home where his foster mom fell head over heels for his adorable charm and loving nature, making her decision to adopt him an easy one. Some of his favorite activities include, being the paw patrol against squirrels and birds in his yard as well as playing tug of war with his favorite rope toy. Simba loves his Bark Box extra strength toys and enjoys snuggling with his humans. Simba's favorite food is peanut butter, and he likes to be the taste tester in his human's kitchen.