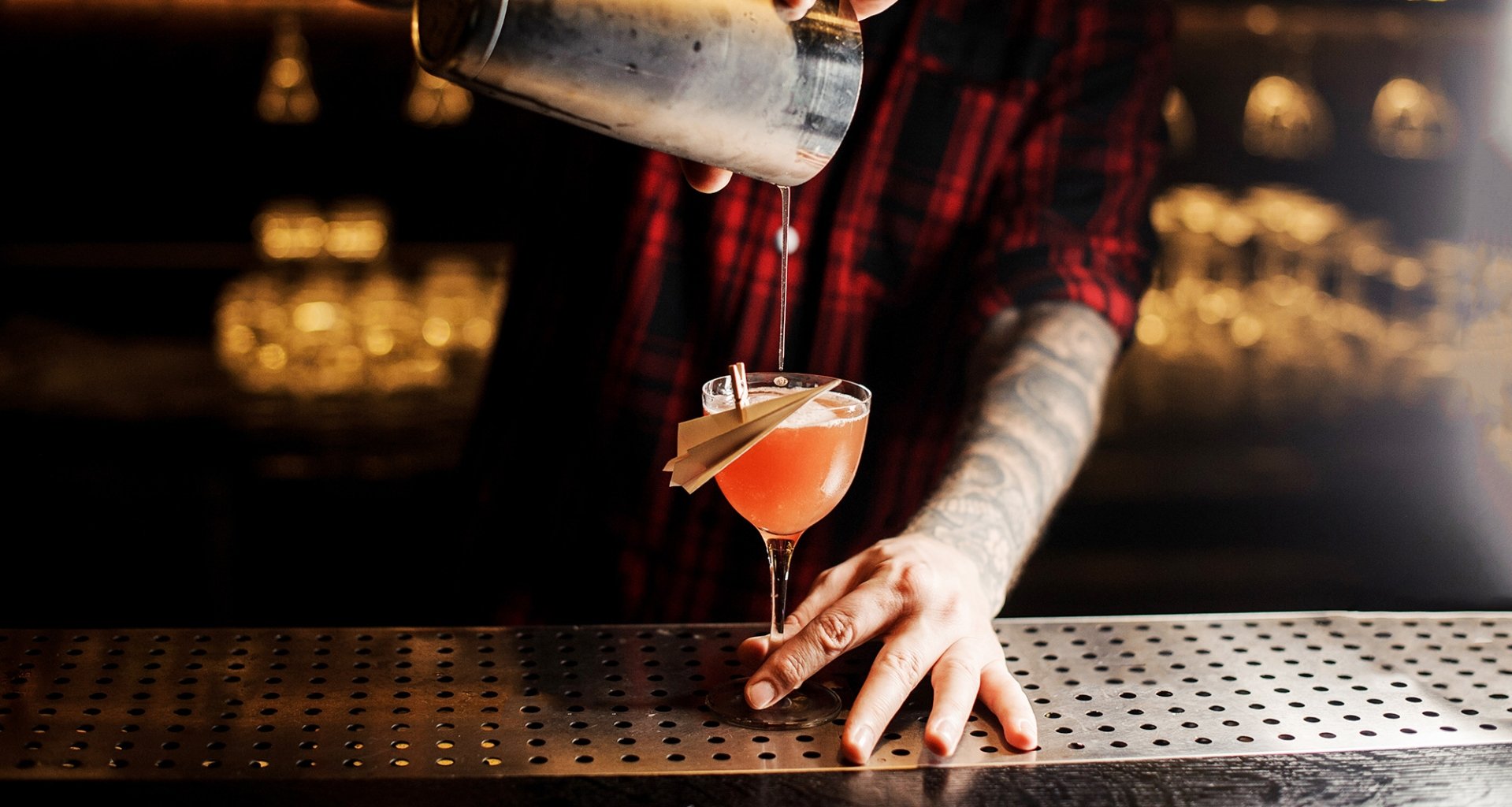 AN IDEAL GATHERING PLACE, A REFRESHING ARRIVAL
TLB is Hotel Effie's vibrant lobby bar where you can enjoy drinks and signature small plates that are perfect for sharing. Try one of the many craft cocktails created by our award-winning mixologist teams - we know you'll enjoy them all. 
4pm - 9pm | Sunday-Wednesday
4pm - 10pm | Thursday
4pm - 11pm | Friday-Saturday

Food Available | 4pm - 10pm
Phone: (850) 351-3032
The Lobby Bar
Sparkling Wine
Whites & Rosé
Rosé of Pinot Nior, Willamette Valley, Or
Sauvignon Blanc blend, Bordeaux, France
Pinot Grigio, 'Mongris', Collio, Friuli, Italy
Vouvray, Loire Valley, France
Petit Chablis, Burgundy, France
Chardonnay, Santa Barbara County, CA
Red Wines
Pinot Noir, Sonoma Coast, CA
'Pigeoulet' Grenache blend, Rhone, France
Chianti Classico, 'Single Estate', Tuscany, Italy
Chateau St. Andre-Corbin
15
Merlot/ Cab Franc, St. Georges-St. Emilion, Bordeaux, France 
Cabernet Sauvignon blend, California
Cocktails
St. George Citrus Vodka, Apricot, Lemon, Soda
Saler's Guide to Earth
16
Hendrick's Gin, Saler's, Aperitif, Lime, Saline
Appleton Estate Rum, Lime, Mint, Prosecco
Tequila Ocho Reposado, Del Maguey, Vida Mezcal, Agave, Fire Tincture
Whistle Pig Piggyback Rye, Cocchi Torino, Dolin Dry
Elijah Craig Bourbon, Great King Street Scotch, Damerara, Bitters 
Beers
Sandestin® Sunset Sour Ale
7
Sandestin® Sunny Day Lager
7
Third Planet "Dank Side of the Moon" IPA
11
Swamp Head "Midnight Oil" Oatmeal Stout
11
Oyster City "Mangrove" Mango Pale Ale
9
Oyster City "Hooter Brown" Brown Ale
8
Food
Spinach and Artichoke Dip
17
Emerald Coast Smoked Fish Dip
21
Half Shell Oysters*
20 / 36
black pepper mignonette, sourdough crackers
benne seed bbq sauce, honey, cilantro / GF
bone marrow aioli, quail egg, black bear sourdough
cornichons, parma ham / GF
pimento cheese, Effie's sauce, butter lettuce, tomato, dill pickles, brioche bun, fries
*Consuming raw or undercooked meats, poultry, seafood or eggs may increase your risk of foodborne illness, especially if you have certain medical conditions. Please alert your server of any allergies or dietary restrictions.
V = Vegan | VT = Vegetarian | GF = Gluten Free