Check out our featured skincare products!
July 4th weekend is here, and we know you have beach plans! While you enjoy the waves, you may forget your most important beach accessory: sun protection. Not to worry, we rounded up these must-have sun products that will have you safely playing in the sun for hours. Even better news, you can find all these products at the luxurious Spa Lilliana. Check out some of our favorites!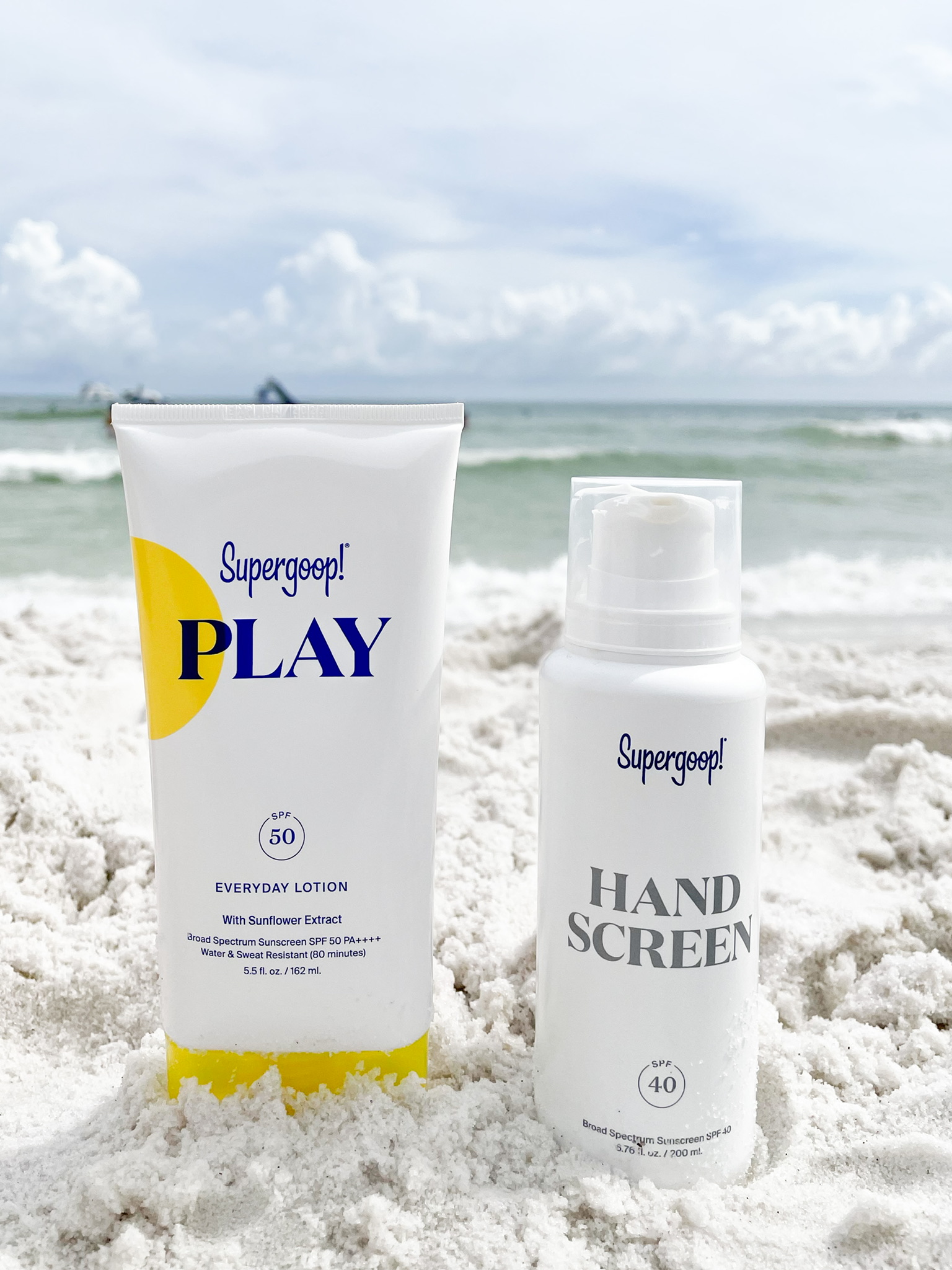 Beach Prep
No beach trip can start without sunscreen. Supergoop! Play Everyday Lotion is more than just your classic SPF 50 sunscreen. Formulated with sunflower extract, this water-and-sweat-resistant lotion is hydrating, fast-absorbing, and smells amazing. Pro tip – apply sunscreen to your face and body at least 30 minutes before being exposed to the sun for maximum protection.
Our hands do so much for us we forget that they need protection too! Supergoop! Hand Screen is a luxurious and lightweight formula packed with natural oils and broad-spectrum SPF 40. This product comes highly recommended by Spa Lilliana's Manager, Jessica. As a former semi-pro water skier, she knows firsthand *wink wink* what sun damage can do to one of the most sun-sensitive spots on your body. Be smart and apply sunscreen to your hands too!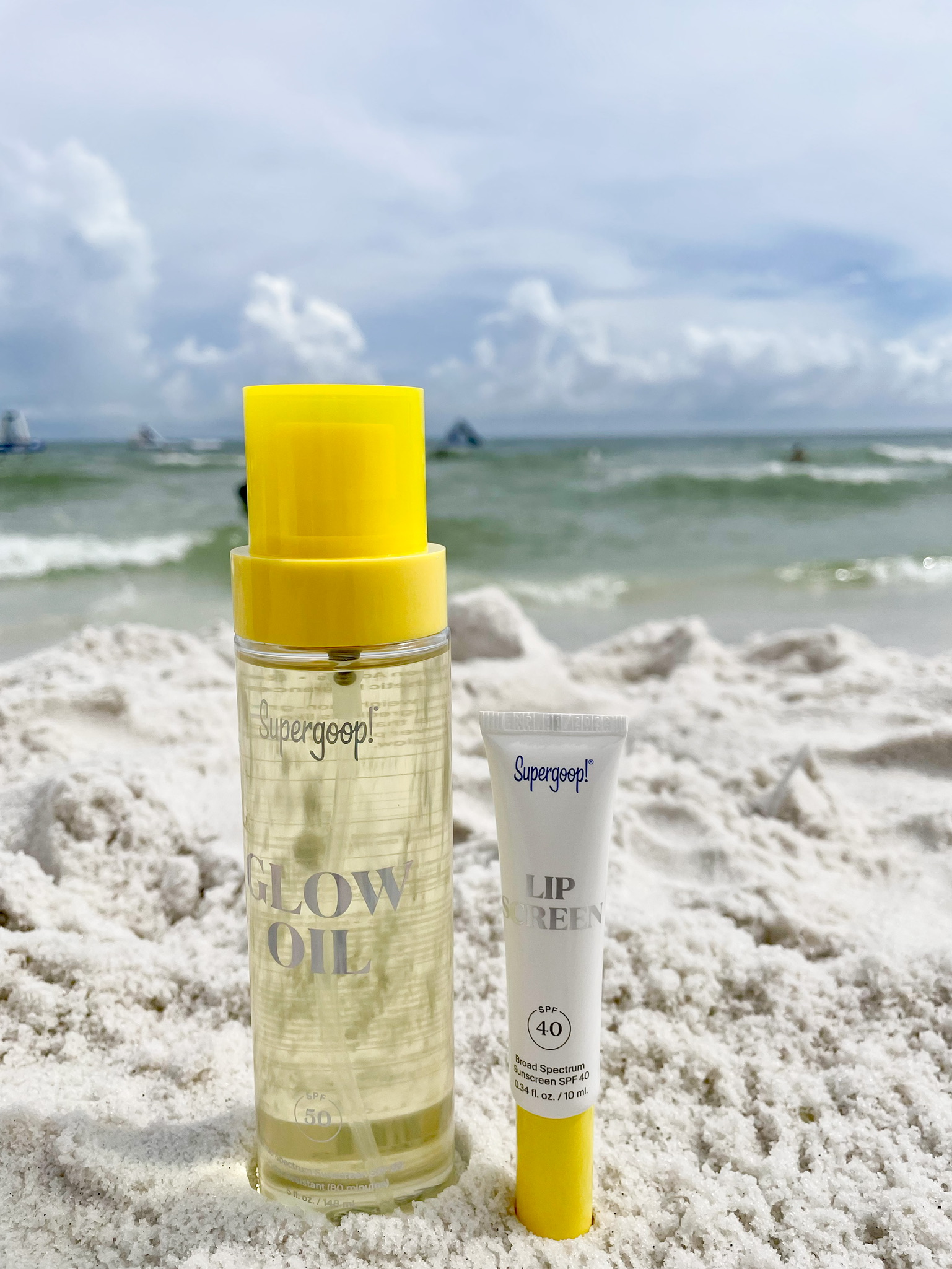 Beach Bumming
OK, you made it to the beach. After dips in the water and a few hours of lounging, you're ready to freshen up your coverage. Don't go for the same sunscreen. Grab Supergoop! Glow Oil SPF 50. It's water-resistant, super moisturizing, and glowy without being greasy. Pro tip – SPF 70, 80, or even 100 doesn't mean more protection. Stick with a broad-spectrum formula at a minimum of 30 SPF and no more than 50. 
Another body part we may forget to protect is our lips. Supergoop! Lip Screen gives your lips easy and effortless sun protection. Top your favorite moisturizer with this invisible finish.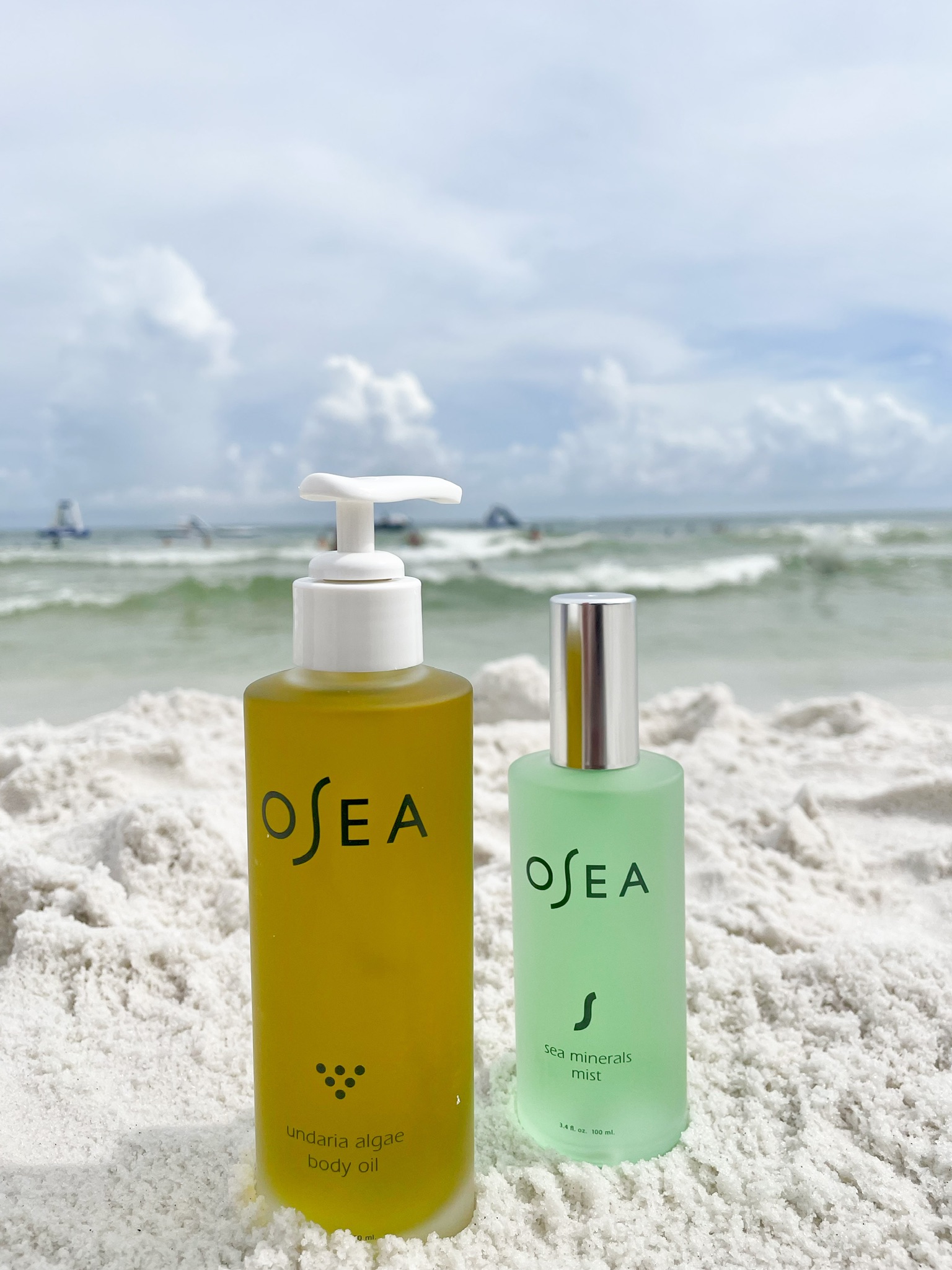 Post Beach
After beach skincare is just as important as post sunscreen. OSEA Undaria Algae Body Oil is a seaweed-infused oil that delivers a rush of antioxidants that softens, nourishes, and firms your skin. This intoxicating aromatherapy elixir is perfect for after the beach. 
If your skin feels dry and sun-drenched, pick up OSEA Sea Mineral Mist. Balance and soothe your skin with this nutrient-rich toner that cools and refreshes. 
For an even more luxury post-beach experience, book one of our signature facials inspired by the Emerald Coast. Our Vitamin Sea Radiant Facial brightens and restores your skin while our Soothing Waves Facial calms and replenishes your skin and is a great treatment for irritated or sunburned skin. 
Celebrate this July 4th in luxury and keep your skin nourished and protected!